10 celebs who were badly TROLLED in 2016 on social media..
Aishwarya Rai Bachchan, Salman Khan, Priyanka Chopra, Shah Rukh Khan were trolled on social media this year, each for a different reason of course. Like every year there are celebs that give us the ultimate entertainment we need in our lives. Some deliver it through their films and performances, some, on the other hand do it, just by being themselves. The art of putting ones own foot in mouth is not very uncommon but there are only few who master this art and for them we have trolls. 2016 too had its fair share of many such celebs who were trolled. Here we present you ten celebs who made atrocious statements and social media had a field day.
# Sonam Kapoor for Cannes' red carpet gown
Sonam Kapoor is not known as the fashionista of B-town for nothing, she has been the trend setter as far as fashion is concerned. The dress she wore in this year's Cannes was no different. But trust Twitter to come up with something atrocious for an elegant dress as well.
Check out the tweets below:
— Gunjan (@iamGunjanGrunge) May 16, 2016
# When Shilpa Shetty thought Animal Farm was a children's book
Just so you know Animal Farm is about dystopian world and talks about war and revolution
— Vivek Tejuja (@vivekisms) November 28, 2016
# Aishwarya Rai Bachchan's purple lips
Again it's self explanatory.
# Shobhaa De
When the Indian team was faring poorly at the Olympics, most of us were heartbroken but were still supportive of our players. Shobhaa De on the other hand decided to give her not so sensitive take and that's when trolls schooled her.
# Priyanka Chopra
Priyanka Chopra when featured on a magazine cover had to face the ire for insensitivity. Check out the cover and the tweets below.
# Katrina Kaif
Katrina Kaif didn't actually do anything, it was just that she won the Smita Patil Memorial Award and the Twitterati couldn't stop themselves.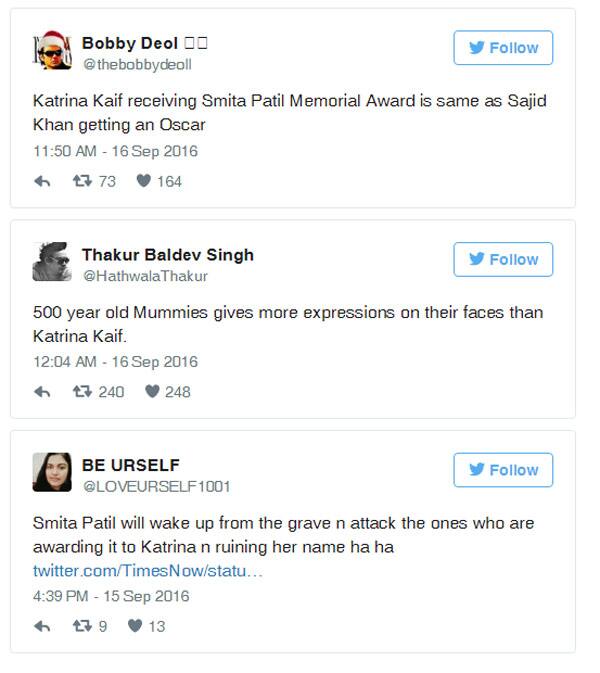 # Pahlaj Nihalani
The Censor Board chief is not new to the troll concept. He is a legend when it comes to being trolled. So he thought The Jungle Book was scary and gave it a UA certificate.
# Neil Nitin Mukesh
All he did was got engaged and shared the news on Twitter and that was all that the trolls needed.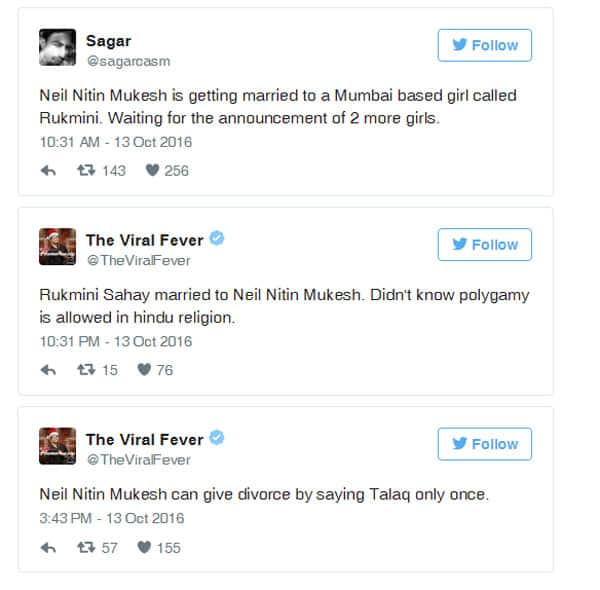 # Salman Khan
When Salman Khan got acquitted of the long impending 2002 hit and run case.
# Shah Rukh Khan
When Shah Rukh Khan was once again stopped at US airport.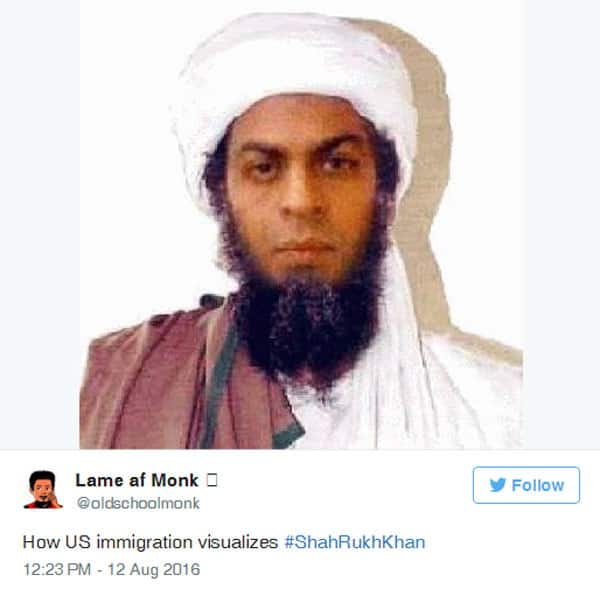 credits: bollywoodlife
10 celebs who were badly TROLLED in 2016 on social media..
Reviewed by
Deepak
on
5:02 AM
Rating: