7 Facts about Shah Rukh Khan's Bungalow "Mannat" That'll Blow Your Mind!!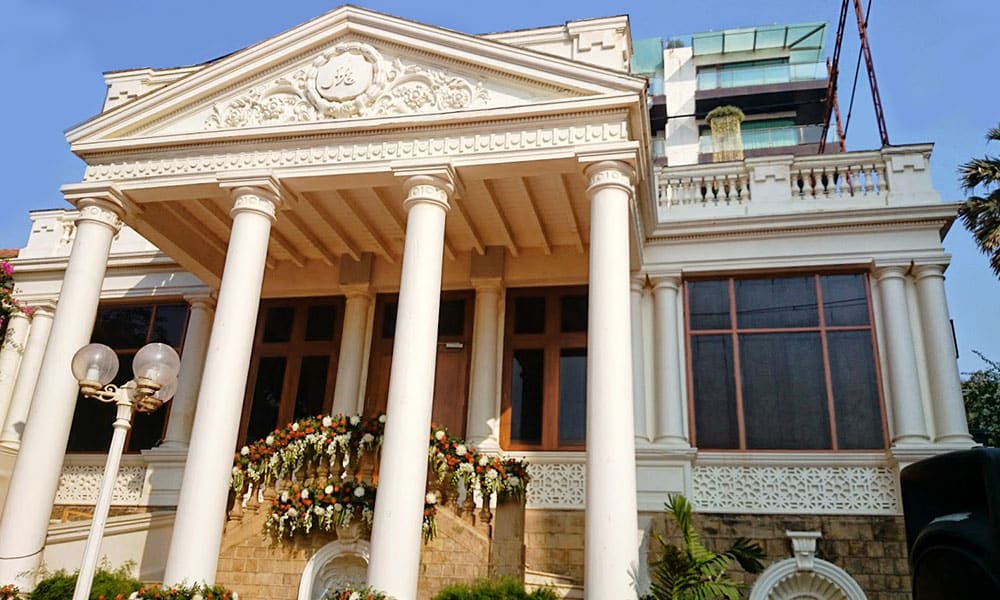 We know a lot about Shah Rukh Khan (SRK) but how much do we know about his house in Mumbai?
The king of Bollywood Shah Rukh Khan, and his house Mannat located in the Bandstand area of Bandra, Mumbai are both wonders for Bollywood buffs.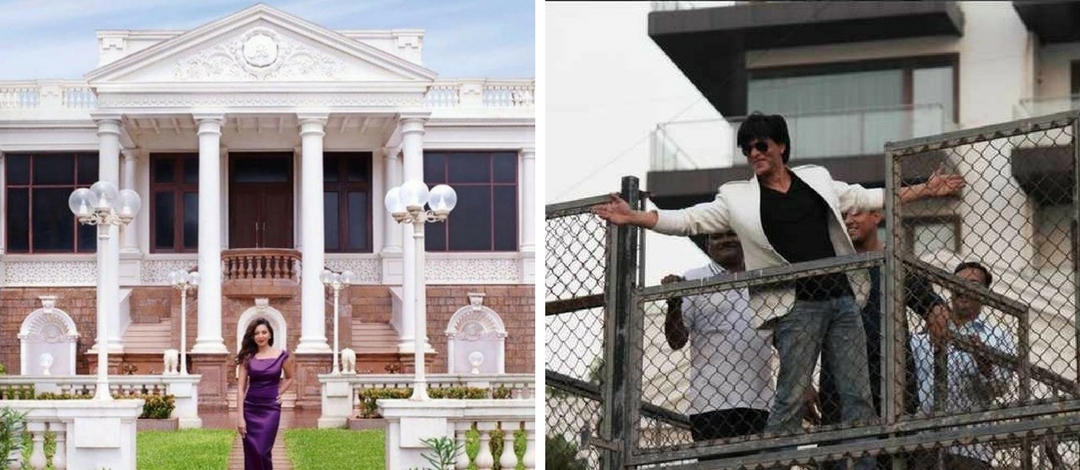 Here are 7 facts about SRK's Mannat that are very interesting:
1. Shah Rukh Khan living with his wife Gauri Khan, in the sea facing 3 BHK flat on the 7th floor of Shree Amrit Apartment in Mumbai. Khan wanted a bigger space especially for a prayer room. While searching through many flats and bungalows, Khan came across this 26,328.52 sq. ft. house called 'Villa Vienna', now called 'Mannat'.
2. Khan purchased the house at the value of 13.32 crore in the year of 2001. Currently the value is approximately ₹200 crore. SRK was once quoted saying, " Even if I was broke one day, I would sell everything, but not Mannat.
3. Shah Rukh Khan purchased Mannat in the year of 2001 from Nariman K Dubash, who is the trustee of the Bai Khorshed Bhanu Sanjana Trust. Shah Rukh Khan purchased this flat when he was at the peak of his career. The first owner of Mannat was a Parsi man from Gujarat named Kekoo Gandhy.
4. When Shah Rukh Khan originally brought this house from the old owner it was named 'Villa Vienna', Khan thought of calling it 'Jannat' but when he brought the house all of his wishes started coming true. Also, it was after moving into this house that his career achieved its peak. SRK thus, named it as 'Mannat' which means 'vows to the god'.
5. Mannat has altogether a second wing which is only for the purposes of meetings and story hearings. It has a psh lounge area. There are world class chefs who can make the best delicacies in the world. There is a place where there is a studio and officer where Shah Rukh Khan works. There is a boxing ring, table tennis table and a huge pool area, inside the house.
6. Shah Rukh Khan has a separate place for his all accolades and awards. In the movie FAN, which is the first movie of SRK to be shot inside his house, all the awards he has won were shown. It is a huge room full of all special things, which he has in his movies like for eg., in this room there is this famous bag, hat, jacket of DDLJ which SRK has kept there.
7. Gauri Khan is a hard core Tom Dixon fan. As per Gauri, Dixon helps her to be one of the finest interior designers of the country. In Mannat there is a coffee table, she has placed the brands iconic shoes there as 'decoration'.
credits: zimbio
7 Facts about Shah Rukh Khan's Bungalow "Mannat" That'll Blow Your Mind!!
Reviewed by
bollykeeda
on
10:08 AM
Rating: