Karan Johar: When my father, Yash Johar, was dying, he kept telling us he didn't want to leave us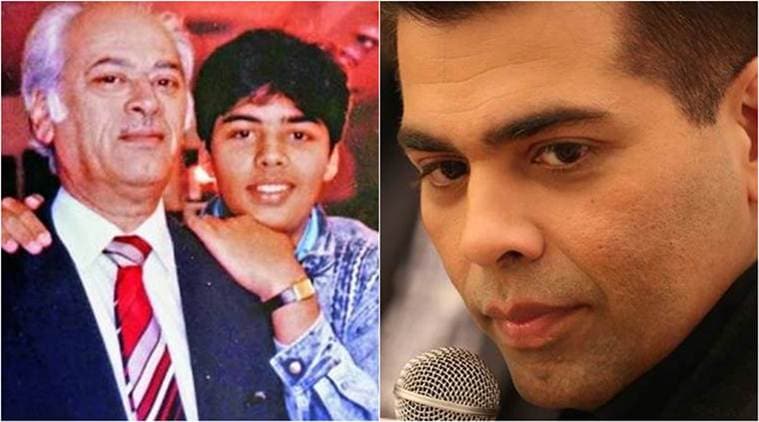 Karan Johar has always expressed his love and affection towards his parents Hiroo Johar and late Yash Johar. The director has opened up about his feelings towards them, the loss of his dad and how life has shaped after dad along with his mothers and twins Roohi and Yash.
In a letter written to Hindustan Times, Karan Johar writes,
"My life has always revolved around my parents. They have always been my world, my universe. I am in my forties now and have never ever thought of living alone. I am the only child and we have been a strong unit of three members. When my father was diagnosed with cancer and I knew he was dying, I was shattered. I felt like the epicentre of that unit was crumbling.
When I hear of families fighting, of children taking their parents to court over property, of parents being dumped, I cannot comprehend it. I don't want to be judgmental, but I cannot understand or imagine a life without my parents. They are the only ones who give us unconditional love."
He further added, "Living with my parents is a strong part of my fabric, my DNA. I don't understand movies like Baghban (in which parents are not wanted by their own children) and will never be able to make such a film. It's an alien concept. I had my father pinch my cheeks even when I was 30 and when I was well into my teens, it struck me that, may be, I should stop sitting in his lap.
I lost my father in 2004 and I'm still struggling with the loss. When my father, Yash Johar, was dying, he kept telling us he didn't want to leave us and go. My mother and I cried a lot. We still do. I walk into her room and even today, I find her talking to his photograph. I have conversations with him, in my head, on a daily basis. He gives me strength and completes me in every way. I lost my father but gained a god for life.
My world collapsed for a long time after I saw my father's remains being consumed by the electric crematorium. The thought of feeding him to an oven haunts me till today."
He shared about his mother Hiroo Johar and how she is as a mother. Kjo writes, "My mother Hiroo is the Queen of my universe. We have our fights, like all parents and children do, but each time we fight, I find myself crying. I don't like to stress her out about anything. I cannot function on days that I've had a fight with her. My entire day goes, and it affects my work and I'm a workaholic, mind you. I start functioning only after we've sorted out the disagreement and we are back to having a normal conversation. No matter which part of the world I am in, I can tell from my mother's tone whether she is low, upset or sick."
About his kids, Karan wrote, "Having children of my own has been my big emotional investment. A light went out when my father died and a tiny light came on when my son and daughter were born. My mother and I regained some of our spirit and I think it had a lot to do with me naming my son, Yash, after my father. My mother was delirious with joy when I told her I was naming him Yash. My daughter, Roohi, takes her name, with alphabets rearranged, from my mother's name, Hiroo."
Karan Johar: When my father, Yash Johar, was dying, he kept telling us he didn't want to leave us
Reviewed by
bollykeeda
on
9:58 AM
Rating: